Alberta Boot Co. Partners with PBR to Become Official and Exclusive Western Boot of the Elite Canadian Cup Series
By: Kacie Albert Tuesday, September 21, 2021 @ 12:00 PM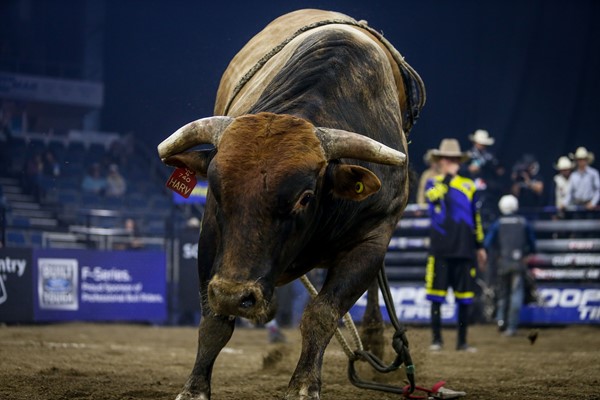 SASKATOON, Sask. – Alberta Boot Co. and PBR (Professional Bull Riders) today announced a new partnership, with Alberta Boot Co. becoming the official and exclusive western boot of the elite Canadian Cup Series, featuring top bull riders from around the world going head-to-head against the rankest bucking bulls in the nation.
Through the partnership, Alberta Boot Co. will have an in-event presence at all of the remaining PBR Canada Cup Series events via signage and commercial inclusions, and concourse retail spaces during the regular season in Calgary, Alberta, and Saskatoon, Saskatchewan and for the 2021 PBR Canada National Finals, presented by Command Tubular Products, in Edmonton, Alberta.
"We are extremely excited to partner with Professional Bull Riders Canada – a growing sport that attracts millions of avid viewers across the globe," said Eytan Broder, President of Alberta Boot Co. "We have brought together two iconic Western lifestyle brands and we can't wait to showcase our handcrafted boots to the PBR community of fans and riders."
"Alberta Boot Co. has long celebrated the cowboy way of life, and we are thrilled to partner with them as the official and exclusive western boot of PBR Canada's elite Cup Series," said Jason Davidson, General Manager of PBR Canada. "Just like our league's athletes, Alberta Boot Co. products are the toughest around, making them a natural partner for Canada's premier, nationally-televised bull riding tour."
Founded in 1978, Alberta Boot Co. is a multi-generational bootmaker, handcrafting 100% leather boots in Calgary, Alberta.
Alberta Boot Co.'s handmade boots are still crafted the same way as they were 35 years ago, including with the assistance of some of the company's original machines. In addition to outfitting Canada's law enforcement and a host of celebrities, Alberta Boot Co. boots are won by the royalty of the Calgary Stampede.
The elite PBR Canada Cup Series, as televised on the TSN family of channels, features Canada's top bull riders, alongside some of the PBR's top international athletes, squaring off against the rankest bucking bulls in North America.
In 2021, which marks the sixth year of operation for the premier Cup Series, the tour is anticipated to hold six events across Saskatchewan and Alberta. The year will come to a climatic end in Edmonton, Alberta at Rogers Place Nov. 12-13 for the PBR Canada National Finals where more than $175,000 will be awarded in prize money, and the 2021 PBR Canada Champion will be crowned.
Stay tuned to PBRCanada.com for the latest event and broadcast schedule.