Buttar and Byrne Qualify for 2018 PBR World Finals
By: Kacie Albert Sunday, November 4, 2018 @ 9:11 AM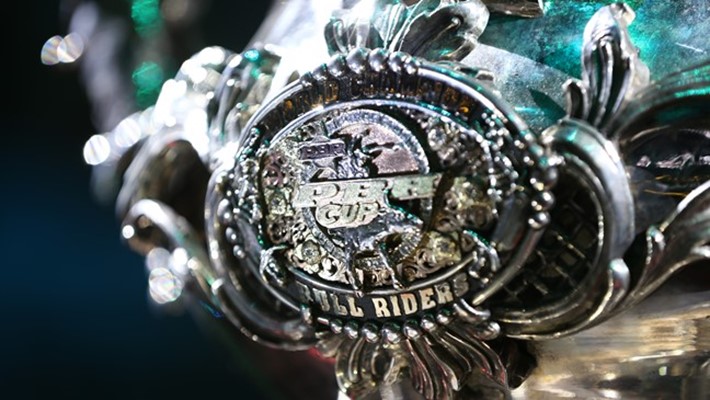 LAS VEGAS, Nevada – With just three days remaining prior to the start of the 2018 PBR (Professional Bull Riders) World Finals, the league has announced the field of 40 riders set to compete at the season culminating event inside Las Vegas' T-Mobile Arena from Nov. 7-11, a roster that features two Canadian riders, Dakota Buttar (Kindersley, Saskatchewan) and Tanner Byrne (Prince Albert, Saskatchewan).
For Buttar, currently ranked No. 14 in the world and 3,734.16 points behind No. 1 Kaique Pacheco (Itatiba, Brazil), the qualification is his third in as many years. The 25-year-old, however, travels to Sin City on the heels of his most successful season on the elite 25th PBR: Unleash The Beast in his career.
With five Top-5 efforts, led by runner-up finishes in both Columbus and Milwaukee, and nine Top-10 results on the Unleash The Beast, Buttar achieved two career milestones in 2018, recording his first 90-point ride on the premier series and setting a new season best for earnings.
Buttar, who has currently won $106,353.78 thus far in 2018, scored his first 90-point ride during the championship round of April's Columbus Invitational, presented by Cooper Tires, marked 90 points on Inferno (K-C Bucking Bulls/Spark-lin Acres). Five months later, in Milwaukee, Buttar scored yet another 90-point ride, making the 8 on Rising Sun (Dakota Rodeo/Chad Berger/Clay Struve/Heald Pro Bulls) for 90.5 points.
While the elite tour has been Buttar's focus, the 25-year-old competed at select events on Canadian soil in 2018, including the annual three days of Touring Pro Division action from Calgary's Ranchman's. Buttar notably won the second day of action, adding 60 world points to his season total.
Set to join Buttar in Las Vegas is No. 29 Byrne, his fourth qualification to the most prestigious event in bull riding and first since 2016 after he was plagued by injury last season.
While the 26-year-old did suffer from injuries that sent him to the sidelines in 2018, namely a right ankle injury in the second half, he further cemented his name in the history books when he won the third elite tour event of his career at February's St. Louis Invitational, presented by Express Employment Professionals.
Much like his countryman Buttar, Byrne also competed on Canadian soil in 2018, recording an event win in May at the Nipawin, Saskatchewan Touring Pro Division event, in addition to a runner-up finish at the first day of action from Ranchman's.
With only 1,535 points separating the top two riders heading into the 25thPBR: Unleash The Beast World Finals, the five days of action where the world's best riders are pitted against the rankest bulls is sure to be intense and action-packed.
The field is led by No. 1 Pacheco who has been dominant this season, recording an elite tour best four event wins, in addition to 14 Top-5 and 17 Top-10 finishes.
Hot on Pacheco's heels is 2017 PBR Rookie of the Year Jose Vitor Leme. Since the final regular-season elite tour event of 2018 in Nampa, where the Brazilian young gun was third, Leme has closed the gap on Pacheco by 455 points.
The tour's Top 5 are rounded out by No. 3 Claudio Montanha Jr., No. 4 Luciano De Castro and No.5 Cody Teel.
In the Rookie of the Year race, a mere 225.83 points separate the top four contenders heading into World Finals week. Standings leader Keyshawn Whitehorse will look to maintain his No. 1 ranking, while No.2 Colten Jesse, No. 3 Alex Marcilio and No.4 Nathan Burtenshaw prepare to battle it out on the dirt inside of the home of the Las Vegas Golden Knights.
The 35 qualifiers via the world standings that will put it all on the line in the heart of the Las Vegas Strip for a chance at collecting their share of the more than $2.5 million in prize money are: 
Kaique Pacheco (Itatiba, Brazil)
Jose Vitor Leme (Ribas do Rio Pardo, Brazil)
Claudio Montanha Jr. (Pacaembu, Brazil)
Luciano De Castro (Guzolandia, Brazil)
Cody Teel (Kountze, Texas)
Ramon de Lima (Sao Paulo, Brazil)
Cooper Davis (Jasper, Texas)
Cody Nance (Paris, Tennessee)
Eduardo Aparecido (Gouvelandia, Brazil)
Fabiano Vieira (Perola, Brazil)
Jess Lockwood (Volborg, Montana)
Dener Barbosa (Paulo de Faria, Brazil)
Derek Kolbaba (Walla Walla, Washington)
Dakota Buttar (Kindersley, Saskatchewan, Canada)
Ryan Dirteater (Hulbert, Oklahoma)
Matt Triplett (Columbia Falls, Montana)
Valdiron de Oliveira (Balcimo, Brazil)
Joao Ricardo Vieira (Itatinga, Brazil)
Keyshawn Whitehorse (McCracken Springs, Utah)
Marco Antonio Eguchi (Poa, Brazil)
Colten Jesse (Konawa, Oklahoma)
Chase Outlaw (Hamburg, Arkansas)
Alex Marcillo (Macaubal, Brazil)
Guilherme Marchi (Tres Lagoas, Brazil)
Stetson Lawrence (Williston, North Dakota)
Nathan Burtenshaw (Coonamble, New South Wales, Australia)
Brennon Eldred (Sulphur, Oklahoma)
Koal Livingston (Burleson, Texas)
Lachlan Richardson (Gresford, New South Wales, Australia)
Tanner Byrne (Prince Albert, Saskatchewan, Canada)
Silvano Alves (Pilar do Sul, Brazil)
Sean Willingham (Summerville, Georgia)
J.B. Mauney (Statesville, North Carolina)
Allison De Souza (Taubaté, Brazil)
Gage Gay (Staley, North Carolina)

Joining these 35 men at World Finals are the five qualifiers from the Real Time Pain Relief Velocity Tour.
Francisco Garcia Torres (Sal, Mexico) earned his spot as the top finishing international invite from the RVT Finals where he tied for twelfth. Paulo Lima (Bezerros, Brazil) and Michael Lane (Tazewell, Virginia) each secured a place as the Velocity Tour's top two ranked riders not already within the Top 35 of the world standings. Luis Blanco (Iacanga, Brazil) clenched a berth after finishing third at the RVT Finals, while Juan Carlos Contreras' (Huichapan, Mexico) fifth place effort also earned him an invite.
With Buttar and Byrne the lone two Canadians in the field of 40 riders, the four-man bullfighting contingent will also include a Canuck via Jesse Byrne.
The distinction of defending the best bull riders in the world at the 2018 Finals has been imparted upon three veterans Frank Newsom, Cody Webster and Byrne, in addition to and one rookie bullfighter, Lucas Teodoro. Teodoro will join the brave trio of men as the fourth bullfighter on the dirt as he fills in for legendary cowboy protector Shorty Gorham still sidelined with a dislocated foot sustained earlier in the second half. 
In the bull pen, 11 bulls will make the journey to Sin City from Canada. Those bovine athletes are: Blue Stone (Flying High Rodeo Co.), VJV Whiskey Hand (Vold Rodeo), BAMF (Vold Rodeo), Wicked Dreams (Vold Rodeo), Milky Chance (Flying Four Bucking Bulls), Pound Sand (Wild Hoggs), Two Point Oh (Skori Bucking Bulls), Red Pheasant (Outlaw Buckers Rodeo Corp.), Nickel Package (Outlaw Buckers Rodeo Corp.), Brahma Boots Chrome (Outlaw Buckers Rodeo Corp.) and Happy Camper (Two Bit Bucking Bulls).
More than $2.5 million is at stake during the 2018 PBR World Finals including a $1 million bonus awarded to the World Champion, who also receives the coveted World Champion belt buckle.
Each rider will ride one bull per night during Rounds 1-5 from Wednesday through Sunday. Scores from the five rides will then be combined, and the Top 15 riders will advance to the championship round following the completion of Round 5 on Sunday, Nov. 11. The rider with the highest total score from the six rounds will earn the 25th PBR: Unleash the Beast World Finals event title and $250,000.
CBS Sports Network will broadcast every round of the 25th PBR Unleash The Beast World Finals live at 10 p.m. ET, Wednesday-Thursday, 11 p.m. Friday-Saturday and then at 4 p.m. on Sunday. B&W Hitches Inside the PBR World Finals presented by Yeti will air live from the Toshiba Plaza at T-Mobile Arena 30 minutes before the competition each night. 
The action will also be available for streaming online at www.ridepass.com. Live streaming will begin at 9:30 p.m. ET Wednesday-Thursday, 10:30 p.m. Friday, 10:10 p.m. Saturday and then at 3:30 p.m. on Sunday
For more information on the World Finals, please visit www.pbrfinalsweek.com.