Parsonage takes Nipawin on Minion Stuart
By: Ted Stovin Saturday, May 13, 2017 @ 11:43 PM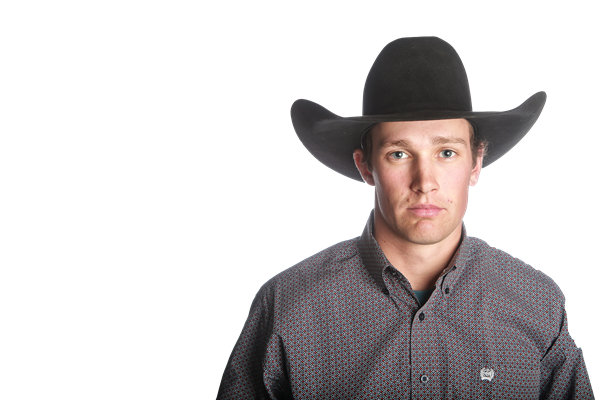 NIPAWIN, Saskatchewan -- It took five years but now the Nipawin RONA PBR has a home province champion.
That champion? Maple Creek's tall drink of water that is Jared Parsonage.
Parsonage put up 84 points on Canadian Outlaw from the Vold/Prescott string of buckers in round one for third place and notched the only ride in the events finals for the win. A date with Minion Stuart has brought many a cowboy success in the past couple years. The score on Friday night in Jared's first dance with the superstar was worth 87.5 points, $4,515.64 and 60 world points.
Second place on the evening went to Idaho's Brady Oleson, the winner from Prince Albert and the lone American bull rider to win on the PBR Canada Touring Pro Division Schedule so far in 2017. Oleson put up 85 points on Whoote Blues from Vold/Prescott for $2,496.88 and 30 world points which moved him right up to 46th in the PBR's World Standings.
Fellow American Cody Casper, of Pacific, WA was 84.5 in round one but didn't connect in the final round. Casper earned $1,593.76 and 20 world points for his work. British Columbia Rookie Jake Gardner of Fort St. John was 81 points in round one for $903.13 and 15 world points, both his first in the PBR.
Dalton Rudman, 2016 Nipawin RONA PBR Champion Thor Hoefer and Brock Radford rounded out the top five for five world points a man.
First Buckle - Rafter 8 was the top bull of the night with a score of 44.5 points.
Official results from the Nipawin RONA PBR in Nipawin, SK at the Centennial Arena on May 12th, 2017.
Round one: 1. Brady Oleson on Vold/Prescott's Whoote Blues, 85 points, $637.50; 2. Cody Casper, 84.5, $478.13; 3. Jared Parsonage, 84, $318.75; 4. Jake Gardner, 81, $159.38; 5. (tie) Dalton Rudman, Thor Hoefer and Brock Radford, 77.5; 8. Justin Lloyd, 74; 9. Zane Lambert, 71; 10. Jordan Hansen, 62.
Finals; 1. Jared Parsonage on Skori Bucking Bull's 0819 Minion Stuart, 87.5 points, $637.5; no other qualified rides (ground money - $956.26)
Aggregate, total money and points earned: 1. Jared Parsonage - Maple Creek, SK - 171.5 points on two bulls, $4,515.64, 60 points; 2. Brady Oleson - Blackfoot, ID - 85 points on one bull, $2,496.88, 30; 3. Cody Casper - Pacific, WA - 84.5, $1,593.76, 20; 4. Jake Gardner - Fort St. John, BC - 81, $903.13, 15; 5. (tie) Dalton Rudman - Kenilworth, UT - Thor Hoefer - Priest Falls, ID and Brock Radford - DeWinton, AB - 77.5, $322.28 each, 5 points each; 8. Justin Lloyd - Tisdale, SK - 74 points, $148.75.
Error loading Partial View script (file: ~/Views/MacroPartials/RichtextEmbedVideo.cshtml)
The 5th Annual Nipawin RONA PBR was stop number five on the 2017 PBR Canada Touring Pro Division schedule. Next up is stop number six on Saturday May 27th in Swift Current, SK for the Cody Snyder Invitational.
About PBR Canada Touring Pro Division (TPD): 
Professional Bull Riders (PBR), which has events in five countries and is available in more than 400 million homes globally, has competed in Canada since 1996. The PBR Canada Touring Pro Division is made up from of grassroots level and small town markets of bull riding in Canada. Points earned at Canadian events count towards qualification to the elite PBR Canadian Championship. Upon the conclusion of the Championship, the bull rider with the most regular season and Championship points is crowned the PBR Canada Champion. Points won at all Canadian events count toward qualifying on the prestigious PBR Built Ford Tough Series and PBR Built Ford Tough World Finals in Las Vegas, Nevada. Rogers Place in Edmonton, AB will be the first-ever Canadian host of the PBR Global Cup on November 9-11, 2017. The three-day event will feature the world's best bull riders from Canada, the United States, Mexico, Brazil and Australia, all competing for their country and a Canadian-record purse of $1,000,000, the second-largest payout in North America next to the PBR World Finals in Las Vegas. For more information on PBR Canada, go to www.pbrcanada.com, or follow on Facebook at www.facebook.com/pbrcanada or on Twitter at http://www.twitter.com/pbrcanada