Final Team Rosters Set for PBR Global Cup
By: Andrew Giangola Sunday, October 15, 2017 @ 9:26 PM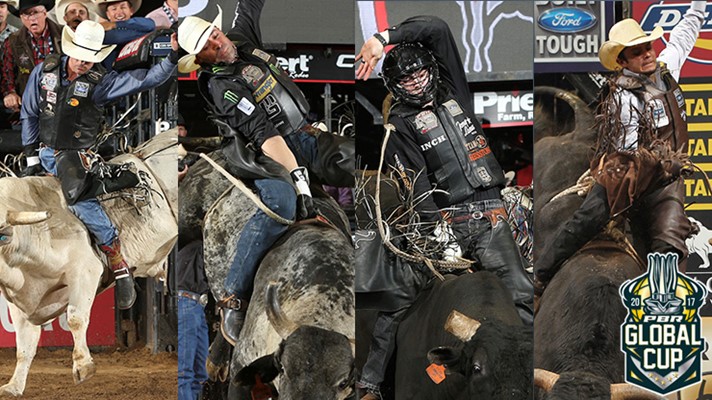 PUEBLO, Colo. (October 15, 2017) – PBR (Professional Bull Riders) has announced the final rosters for the five nations competing in the inaugural PBR Global Cup at Rogers Place in Edmonton, Canada (November 9-11, 2017):
Team Australia: Troy Wilkinson, Kurt Shephard, Aaron Kleier, Lachlan Richardson, Sonny Schafferius, Nathan Burtenshaw, and Cliff Richardson, with Brayden Welby as alternate.
-
Team Brazil: Kaique Pacheco, Eduardo Aparecido, Fabiano Vieira, Joao Ricardo Vieira, Rubens Barbosa, Jose Vitor Leme, and Guilherme Marchi with Silvano Alves as alternate.
Team Mexico: Edgar Durazo, Franciso Morales, Juan Carlos Contreras, Ricardo Orozco, Alejandro Gamboa Calvo, Jonatan Santillan, and Alfonso Orozco, with Rosendo Ramirez as alternate.
Team USA: Jess Lockwood, Derek Kolbaba, Chase Outlaw, Cooper Davis, Matt Triplett, Cody Teel, and Stormy Wing with Cody Nance as alternate.
Team Canada: Dakota Buttar, Brock Radford, Justin Lloyd, Cody Coverchuk, and Zane Lambert. Nine additional riders for Team Canada will earn selection in the Global Cup's opening night qualifying competition on November 9. Each Global Cup host team will field 14 riders, providing a home field advantage in defending their turf.
The stacked field includes three World Champions with five world titles among them, six former PBR Rookie-of-the-Year winners, and current world leader Eduardo Aparecido. 
Following its debut in Edmonton, the PBR Global Cup will travel to Sydney, Australia on June 9-10, 2018 at Qudos Bank Arena. Additional country dates will be announced in the future.