The Morning Line – London Round 1
By: Tanner Byrne Wednesday, May 31, 2023 @ 10:21 AM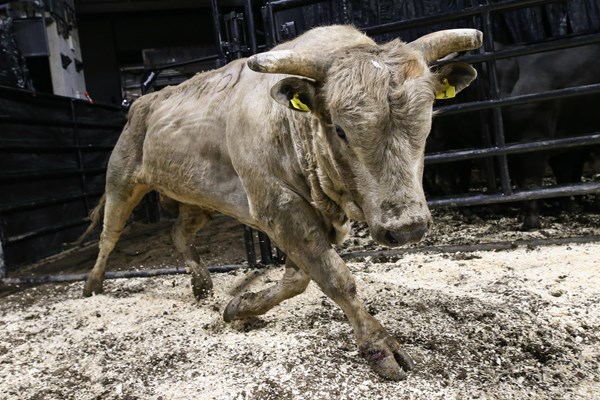 LONDON, Ont. – London, Ontario, the PBR is back!
For the first time in four years, the world's top bull riders and rankest bucking bulls will take over Budweiser for one night of elite Cup Series, presented by Wrangler action.
Just four days ago, Aaron Roy completed his sweep of Manitoba, winning both the Touring Pro Division event in Winnipeg and the Cup Series event in Brandon, to vault to No. 3 in the title battle. And Jared Parsonage remained No. 1 in Canada courtesy of an eighth-place finish in Brandon.
However, as the tour turns for London, and with both Roy and Parsonage not anticipated to compete, the door is open for a surging No. 2 Nick Tetz and the remainder of the field to close the gap and potentially overtake the No. 1 rank.
Below are bullfighter Tanner Byrne's bets for Round 1 of the event from London. Let us know your thoughts and your picks for the Cup Series event by tagging @PBRCanada on Twitter.
Tickets are still available and can be purchased at the Budweiser Gardens Gate #1 Box Office and online at BudweiserGardens.com.
Ashton Sahli vs. Look At This Dude
Good little bull of Two Bit Bucking Bulls. He's right in the gate, should be to the left away from Ashton's hand. One that should fit him really well. Ashton rode really good last weekend in Brandon and is wanting to show what he is made of, and get up in that Top 10 in the race for a Canadian Championship like he's supposed to be in. So look for this to be the bull that he does it on. To be 85-87 points on to set himself up good for the short round.
Brahmer Gaehring vs. Devils Boy
Brahmer Gaehring is a good young kid out of Alberta that shows a lot of grit and a lot of toughness inside, and outside of the arena. I think that's going to prove well for him this weekend on Devils Boy. It's going to take a lot of grit and a lot of salt to get this one rode, and that's exactly what this kid's got. He proved it last weekend, and he's going to prove it again here in London. The bull can got either way, should be out and around to the left, but he'll just ride him like a jump kicker. If he does things right he should be 85-86 points.
Nick Tetz vs. Out Work'm
This is a brindle bull that we saw last weekend in Brandon. He was out and around to the right. One of the best bulls that we saw in Brandon. And Nick stubbed his toe in the short round to not get the event win last weekend, but don't look for that to happen again. He rode one that not a lot of guys ride in the long round and Nick is just riding on a different level right now, trying to go back-to-back in Canadian Championships. Bull should be out and away from his hand, one that he can get his style going on, one that he can get a good score on. Look for a round win here from Nick with an 88.
Brock Radford vs. Eight Ball
I don't know much about this bull at all, there's a lot of bulls that are new to us coming out of Western Canada and moving out into the East in London. So there's a lot of bull that we haven't seen for a quite a long time, or we haven't seen a bunch of, and this bull is one of those ones. But for me it doesn't really matter what Brock is getting on right now. He's got that fire going right now, he's got it lit and he's wanting to win that Canadian Championship this year. This bull could do anything, but look for Brock to step up to the plate and get the job done. He proved it last weekend in the short round by riding a bull that is very hard to ride right to the whistle. Trying to prove to everyone that he has what it takes to be a Canadian Champion, ride any type of bull. So that's what he's going to do here in London. Look for him to set himself up good for the short go.
Daylon Swearingen vs. International Gangster
Another bull that I don't know anything about, but how can you ever pick against a former World Champion in Daylon Swearingen in these Morning Line picks. He's a guy that came back from injury. He drew a bull last weekend in Brandon that was a possible short-rounder, and he put him in the dirt. But look for Daylon to redeem himself and come back off that injury. It usually takes guys a little while to get things rolling again, get in the motion of bull riding, and look for Daylon to start that off here in London. He likes these Eastern Canada events, as we've seen in the past. Look for him to get his hot streak going in London and roll on and see what he can do going into the Team Series and the rest of the year, as well as go for a Canadian Championship this year. Really excited to see Daylon back up in Canada and looking forward to him getting on a hot streak and riding like we all know he can.