Cody Fraser Looks to Parlay Win into Career-First PBR Canada National Finals Berth
By: Covy Moore Wednesday, April 5, 2023 @ 9:28 AM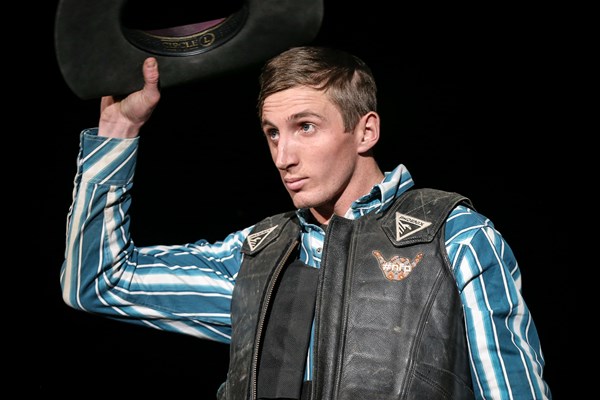 AIRDRIE, Alta. – For 24-year-old Australian Cody Fraser, the choice to head to Canada to make a living riding bulls was an easy one.
But after a couple events and his own uncertainty, taking home his first PBR victory this past weekend at the Canadian Touring Pro Division stop in Marwayne, Alberta, was the perfect way to get settled in for the year to come.
"It is a massive confidence booster," Fraser stated. "There is always that doubt about whether this is the level I should be doing this at. I feel right now I am riding well, and I am happy to get on whatever bull they throw at me." 
"I also have a really good crew of people behind me, like Tanner Girletz who puts in a lot of work with me. I am happy to be riding bulls right now."
Hailing from a family of cowboys, Fraser said riding bulls was a natural progression. But when the family business is in contracting, sometimes the eye isn't on riding the bulls.
"It's definitely bred into us. My dad is the greatest cowboy in my eyes that I will ever know, I will always aspire to be like him. Then there is definitely the thrill of it, conquering the beast sort of thing. There is no feeling like it."
After not beginning his career until he was 21, less than four years ago, Fraser has come a long way in a short amount of time.
"I started late, I was nearly 21 when I started getting on bulls and began chasing it. My dad always said you have to go over to the USA and Canada to really make a living at it, where the big shows are. So that is the plan for me right now."
Fraser says his biggest struggle is the pressure he put on himself knowing he started behind others in the sport.
"I put a lot of expectations on myself, I know I have a lot of catching up to do and there are guys ahead of me who have been doing this since they were 12 or 13 so, I am just trying to catch up," Fraser said. "I am just making sure I have fun doing it."
As for what he wants to accomplish this year, Fraser admits it will be a learning year, however with his current form, he says there is no reason he can't expect to be at the 2023 PBR Canada National Finals.
"I am just focusing on one bull at a time and enjoying that," Fraser began. "I am trying to get better in small steps. I didn't set a massive goal this year, being honest, I am not sure how long I will be able to stay in Canada, I am working on my visa renewals and all that now. This year is a massive learning year for me and getting that feel of how it goes over here in the big leagues."
"I want to be up there as high as I can, and there is no reason I can't strive for that. If things keep going the way they are going now, and keep covering bulls as well as I can, I will have a shot at being up there with the title contenders."
As for guidance, alongside Girletz' coaching, Fraser says he looks up to a couple of guys in the PBR Canada locker room already.
"Tanner is a massive help, I can't thank him enough. He is with us Tuesdays every week. Every bull ride he will come up and talk about the things he sees and things I can work on, what I did right, what I did wrong. He is such a tough cowboy and being around him you get to learn his mentality towards it. That is a massive advantage for me."
"And there is Brock Radford, he is someone who I look up to, he has been really good to me. He is such a handy and tough cowboy. Guys like Wyatt Gleeson and Jake Gardner too. They have put in a lot of time with me, and I have seen them at a lot of practice pens."
"Everyone in that room is a great person."