Coy Robbins Adding to Resume With Upcoming Camrose Touring Pro Division Event
By: Covy Moore Wednesday, April 6, 2022 @ 11:49 AM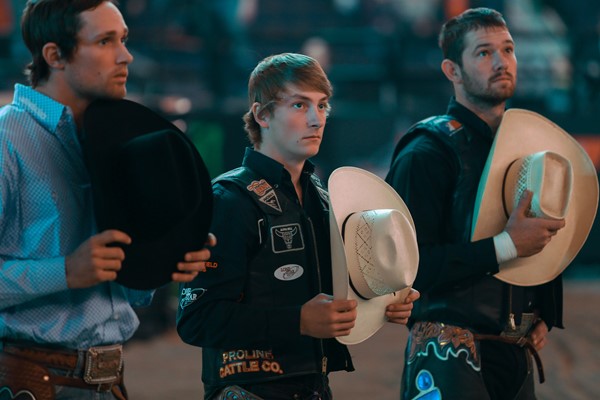 AIRDRIE, Alta. – Coy Robbins has accomplished a lot in PBR competition. From claiming the Rookie of the Year title in Canada in 2017, to representing his nation at the PBR Global Cup, and his event wins in between, Robbins is amassing a resume that has established himself as a contender to watch.
But next month Robbins is adding another title to that list – PBR event producer.
The Rose City Invitational, presented by BDS, will be held in Camrose, Alberta, a Encana Arena on May 14. While the PBR Canada Touring Pro Division schedule has already begun, holding an event in December, the upcoming stop in Camrose will mark the first event of the 2022 calendar season.
Teaming up with local business owner Geoff Turnquist, Robbins says that the partnership has sped up a dream he has had for a long time.
"I have been wanting to put a PBR in my hometown since I was 12 years old watching the pro rodeo here," Robbins said. "There is nothing really like riding in front of your hometown fans."
"It's a proud moment for sure. I think the City of Camrose needs something like this, and hopefully me and Geoff can put the city on the map."
Camrose, a city of more than 20,000 residents, is located on Treaty 6 territory in Alberta, roughly one hour from Edmonton.
And while the process to host an event like this has been a long one, for Robbins, he said it has been a great learning experience.
"I am really broadening my views as a bull rider," Robbins said. "It is one thing to travel and go to all these events, it's another to put one of these events on. You really learn the ins and outs, things you had no idea even took place when you are just getting on the bull."
"I thought getting into this, we would just put an event on, call some production people, get a few sponsors and go. But there is a lot more things that I never even thought of."
"I give an insane amount of credit to all committees and groups who put on an event," Robbins added. "Whether it's a pro rodeo or a PBR Canada event, it's other people putting in work to put on an event for guys like myself and all us bull riders to go to. Without all that work, we have nowhere to go."
Robbins, however, isn't alone. In addition to his partnership with Turnquist the community of Camrose has been outstanding in its support.
"You have to give a lot of credit to the City of Camrose, 99% of our sponsorships are Camrose businesses."
"Camrose isn't a small city, but it's not a huge city either," Robbins continued. "For them to step up and want to support an event like this, coming out of the times we have been in, my hats are off to them."
For Robbins, at this point, it comes down to packing the stands, then getting his bulls ridden and kicking off another season of PBR Canada competition.
Action for the Rose City Invitational, presented by BDS, gets underway at 7:00 p.m. MDT on Saturday, May 14. PBR Canada will invade Camrose with 30 of the best bull riders as they compete for crucial points in the race to be crowned the 2022 PBR Canada Champion.
"We haven't gotten to partake in activities with friends and family as much as you might have wanted to the last little while, this event will be a great opportunity to break that trend and get all your friends and family together for an exciting night of bull riding," Robbins said. 
"We have a couple concerts on tap as well, I can't think of something better to do on a Saturday night in Camrose."