Know Before You Go – PBR Canada Cup Series – Medicine Hat, Alberta
By: Kacie Albert Wednesday, October 6, 2021 @ 8:53 AM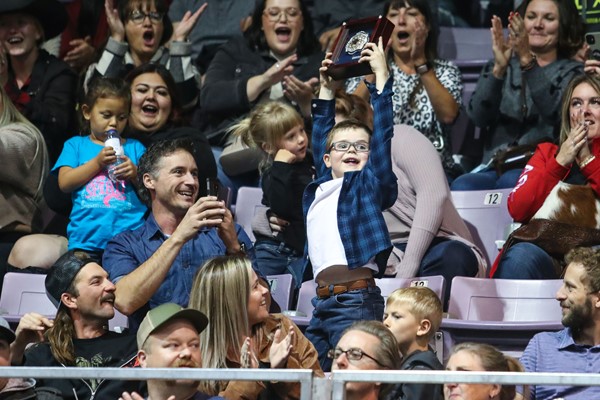 MEDICINE HAT, Alberta – For the first time in league history, the nationally televised PBR Canada Cup Series will buck into Medicine Hat, Alberta. For one night only, Co-op Place, will host the PBR Thunderbuck in the Badlands, presented by Robertson Implements and New Holland, on Oct. 16, 2021.
In order to welcome fans at full capacity, the event will adopt the Government of Alberta's Restriction Exemption Program.
To ensure compliance with the recently announced public health measures, event-goers aged 12 and older will be required to:
Provide proof of vaccination, or
A negative test result within 72 hours that does not originate from Alberta Health Services or Alberta Precision Laboratories, or
Documentation of medical exemption.
For those fans who are not vaccinated, no-appointment-necessary COVID-19 (coronavirus) testing performed by Precede OHS will be available on-site at Co-op Place for only $40.
Given the increased screening prior to venue entry, fans are encouraged to arrive early to Co-op Place, on Oct. 16. Doors will open at 5:00 p.m. MDT.
Mask use will remain mandatory inside the venue for fans, except when eating or drinking.
For more information, visit the province of Alberta's website here.
As the PBR Canada Cup Series event approaches, here are a few other frequently asked questions to know before you go!
Q: If I am not vaccinated, where can I obtain an acceptable COVID-19 test?
A: If you are not vaccinated, proof of a negative test result within the past 72 hours that does not originate from Alberta Health Services or Alberta Precision Laboratories must be shown to gain entry to the event.
Precede OHS will offer rapid COVID-19 testing onsite at Co-op Place on Saturday, October 16 from 4:00 p.m. - 8:00 p.m. MDT. Tests will be available for $40 per person, and results will be returned in approximately 15 minutes. Any test performed on-site Saturday that yields a negative result, will be valid for 72 hours in accordance with provincial requirements.
Acceptable tests may also be obtained from your preferred provider prior to the event.
Q: What is acceptable proof of vaccination?
A: Proof of vaccination includes a valid paper or digital vaccine record that shows name, vaccine type and date of administration. Those event-goers age 18 and over will also be required to show a valid photo identification that matches the vaccine record.
For the upcoming PBR event in Medicine Hat, proof of partial vaccination (one dose) will be considered acceptable as long as the dose was given more than two weeks prior to the event date.
For a complete guide on how to access your vaccine records, visit the province of Alberta's vaccine website here.