#InCaseYouMissedIt: Leme Brings It In Billings, Teel Climbs The World Standings and More
By: Darci Miller Monday, May 17, 2021 @ 3:43 PM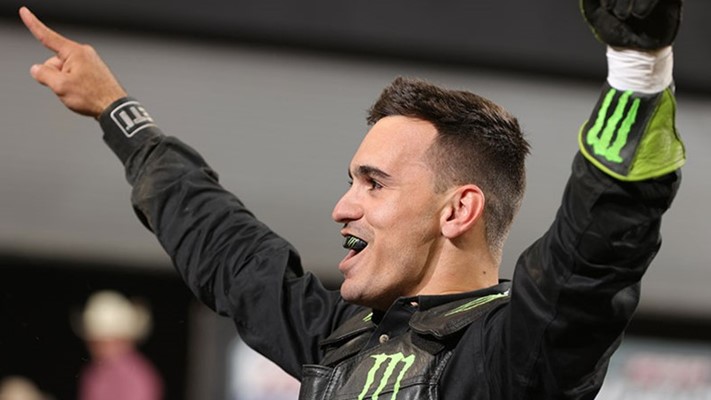 COLORADO SPRINGS, Colo. – We're running out of things to say about Jose Vitor Leme, so we'll just go with this: the guy's good. Plus, Cody Teel had quite the successful weekend, the world title race stayed hot and some heavy hitters missed time due to injury. Miss a moment of the action this weekend? Here's what happened around the PBR.
On the Unleash The Beast…
Jose Vitor Leme might be the reigning World Champion, but he sure ain't resting on his laurels. After briefly losing the world No. 1 ranking this weekend in Billings, he rebounded to reclaim it with his third event win of the season… and 90-point rides No. 11 and 12.
Leme wasn't the only world title contender to have a good weekend – he split the Round 2 victory with none other than world No. 2 Kaique Pacheco.
The world title race was missing a few big names in Billings, as No. 3 Cooper Davis, No. 4 Joao Ricardo Vieira, No. 6 Colten Fritzlan and No. 9 Marco Eguchi were out with injuries.
That, however, gave Cody Teel the opening he needed. With a 15/15 Bucking Battle win and third-place overall finish, Teel jumped 11 spots in the world standings to No. 7.
Rookie of the Year contender Chase Dougherty also took the opportunity he was given with leading rookie Fritzlan on the sidelines, winning Round 1.
At the PBR Sport Performance Center…
It's been a rough first half of 2021 for Rubens Barbosa, but the six-time PBR World Finals qualifier hopes to use the momentum he picked up at the Sport Performance Center Keep Ridin' Invitational to prepare for the Pendleton Whisky Velocity tour and an eventual return to the Unleash The Beast.
Through the lens with Andy Watson and BullStockMedia
Check out the best photos from day one, day two and day three in Billings.
Social spotlight
Looks like some PBR cowboys are about to drop the hottest album of 2021. 
May you one day be as happy as a child with a face full of blue cotton candy. 
Is anyone cooler than Matt Triplett? We'll wait.
Looking ahead
The Unleash The Beast next heads to Jacksonville, Florida, for the PBR Bad Boy Mowers Invitational, presented by Union Home Mortgage, on May 22-23 (RidePass on May 22 at 6:45 p.m. ET and May 23 at 1:45 p.m. ET; CBS Sports Network on May 22 at 7 p.m. ET and May 23 at 2 p.m. ET).
Sioux City, Iowa, hosts the Pendleton Whisky Velocity Tour on May 21-22 with the Sioux City Classic (RidePass on May 21 at 9 p.m. ET and May 22 at 8 p.m. ET).