#InCaseYouMissedIt: Pacheco Wins Third Event of 2021, Vieira Joins 300 Club and More
By: Darci Miller Monday, March 29, 2021 @ 2:56 PM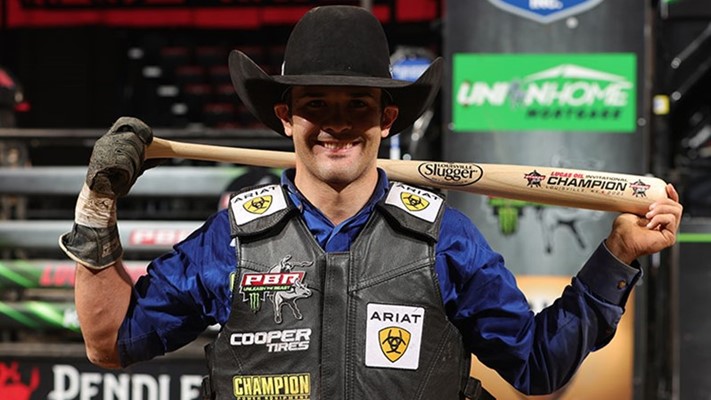 COLORADO SPRINGS, Colo. – We knew that Kaique Pacheco knows how to win, but he's really kicked things up a notch in 2021. Plus, Joao Ricardo Vieira hit a major milestone in Louisville, but he wasn't the only one to do so! Miss a moment of the action this weekend? Here's what happened around the PBR.
On the Unleash The Beast…
2018 World Champion Kaique Pacheco got his weekend in Louisville started by winning Round 1 to cut Cooper Davis's lead atop the world standings to a mere 53 points.
But that wasn't enough, as Pacheco proceeded to win the event outright – his league-leading third event win of 2021 – to take over the world No. 1 ranking.
In his first career 15/15 Bucking Battle, Rafael Henrique dos Santos walked away with the win after a 91.75-point ride on Blue Crush.
It was a big weekend for Joao Ricardo Vieira as well, as he became just the 19th rider in PBR history to record 300 career rides on the premier series.
It was also a major occasion for the man behind the camera! PBR's official photographer Andy Watson has shot just about every major moment in PBR history, and this weekend he was on hand for his 600th premier series event.
Through the lens with Andy Watson and BullStockMedia
Check out the best photos from day one and day two in Louisville.
Social spotlight
You know you want to! 
Where's our invite? 
Inspiring the next generation. 
Another milestone hit in Louisville! 
Looking ahead
After a weekend off, the Unleash The Beast next heads to Sioux Falls, South Dakota, for the PBR First PREMIER Bank/PREMIER Bankcard Invitational on April 9-11 (RidePass on April 9 at 8:45 p.m. ET, April 10 at 7:45 p.m. ET and April 11 at 2:45 p.m. ET).
The Pendleton Whisky Velocity Tour will also be in action that weekend with the PBR Aggieland Classic in College Station, Texas, on April 9-10 (RidePass on April 9 at 9 p.m. ET and April 10 at 8 p.m. ET).