Tanner Byrne Invitational Providing Exciting Return to Competition in Canada June 10-11
By: Covy Moore Monday, June 7, 2021 @ 5:16 PM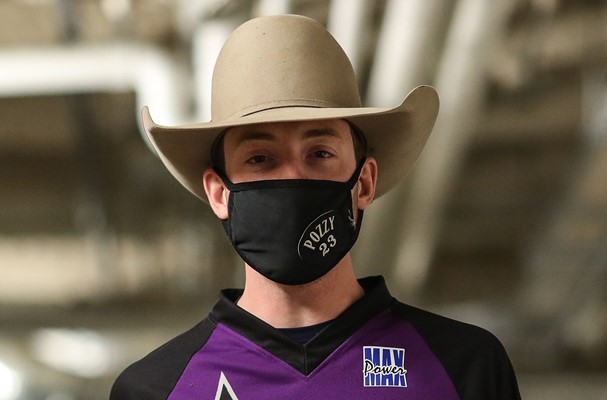 AIRDIRE, Alberta – After a much-anticipated return, PBR Canada will begin its 2021 season this weekend, launching the new season with a Touring Pro Division event June 10-11 in Prince Albert, Saskatchewan.
And while the Tanner Byrne Invitational, presented by Lipsett Cartage, is sold out, the namesake of the event is confident the event will be the perfect return to competition.
After holding a PBR Canada Touring Pro event in 2020, utilizing his own property and bull riding arena, while welcoming a limited number of spectators, Tanner Byrne says he feels this year's edition of the event will be even better.
"With regulations opening up here, I sold tables to sponsors directly who want to be a part of bull riding, support the sport and the people in it, but have an awesome experience right here in Prince Albert," Byrne began. "We've had huge backing by the community of Prince Albert, it's been amazing to see and be a part of."
"It's a different way of doing it with the tables right up close and in the action," he continued. You get to see the athleticism of the bulls, the riders, the bullfighters and really be a part of the sport, instead of just spectating."
"There has been a lot of good feedback in that way, and that is part of what has made this process fun and rewarding for me. I get to show everybody why I love the sport, as someone who has done this my whole life."
The event will mark the return of PBR sanctioned competition in Canada, and the first since the 2020 PBR Canada National Finals held in early November in Grande Prairie when Saskatchewan's own Dakota Buttar took home the 2020 PBR Canada Championship in dominant fashion.
While the 2020 season began in normal fashion, with the onset of the COVID-19 pandemic, it quick altered source, with made-for-tv events, and tour stops that shifted to the idea of a backyard bull riding becoming the norm.
On any given weekend in the western provinces of Canada, you could find an informal bull riding jackpot or practice pen, and oftentimes those were held at someone's home arena.
For Byrne, being able to give back to the sport, but in a manner that truly brings the sport back to its roots is special.
"The PBR and the sport has given me everything that I have, the house that I have, the ranch, the equipment and the ability to put on a bull riding," Byrne said. "For me it was always something I wanted to do, and put on events at my house, but it took a pandemic to hurry things up."
"I have just seen it as an opportunity to build the sport in Prince Albert here, and give back to riders and personnel, make jobs for industry people to come here and work."
"We all just want to take care of one another when folks come here," the bull rider turned bullfighter added. "It's a truly family atmosphere. It's a big brotherhood in the sport, and those riders get to come out, ride bulls, then go hang out at the house after. It's a big community event for sure, the Prince Albert community for sure, but the PBR community too. Especially with the tough, tough times we have been in. I think it's going to be great to have some familiarity and have everyone together in this setting."
"I am honored to be able to do it in the backyard and show people what it's all about out here. Similar to those other guys that have the events at their place, like Josh Berezay's fundraiser event. You get to give back to the sport that has given you so much."
As restrictions slowly ease across Canada, Byrne says the utmost respect for the medical professionals who are at the front lines of this pandemic are top of mind when ensuring his events are in compliance with local regulations.
"I know that if we do it right, that will be a step in the right direction to keep growing and keep going further instead of doing things the wrong way and putting us back a few months, or a year," Byrne said.
"We did these events last year. We were all wearing masks and we followed the rules. Obviously, we don't want to be wearing masks as bullfighters, that's a tough thing to do, but you follow the rules so you can have more of these. If I had messed these events up last year, we wouldn't have these ones this year. There are too many sponsors, athletes and partners involved for safety to not be the number one priority. And not only for the people at the event, but the community at large as well."
The Tanner Byrne Invitational, presented by Lipsett Cartage, will be held at the Byrne property in Prince Albert, Saskatchewan June 10-11.
The event will feature PBR Canada Cup Series announcer Brett Gardner, alongside PBR Unleash The Beast bullfighter Jesse Byrne on the mic, with support from Scott Byrne behind the scenes. Tanner Byrne, Bo Byrne and Logan Kadlec will be the cowboy protection team, fighting bulls provided by Flying Four Bucking Bulls, Skori Bucking Bulls and Two Bit Bucking Bulls.
Stay tuned to PBRCanada.com for the complete draw.