Flashback Friday – Canada's Finest Ready to Ride with the Return of Competition on the Near Horizon
By: Kacie Albert Friday, June 4, 2021 @ 8:00 AM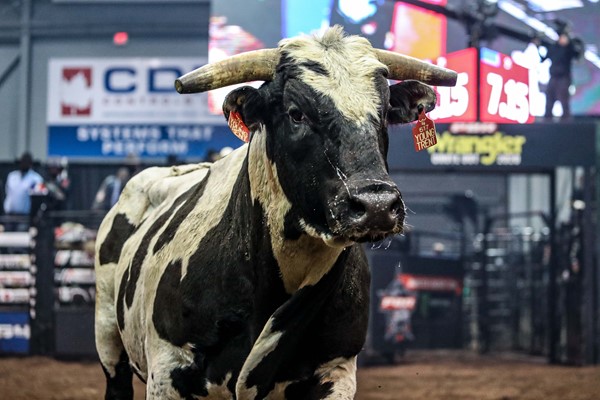 NEW YORK CITY – It has been more than 150 days since the 2020 PBR Canada season came to a close, and to say we're ready to return to action would be an understatement.
However, the long-awaited return of nearly over, with the 2021 season slated to begin June 10-11 in Prince Alberta, Saskatchewan.
With the anticipation undeniable, today we take a look back at the highlights from May as told by the month's can't-miss social moments!
READY, SET, LET'S RIDE
On June 10-11, the highly anticipated 2021 PBR Canada season will get underway when Tanner Byrne hosts the two-day Tanner Byrne Invitational, a stop on the Touring Pro Division. And to say he's excited, would be an understatement.
In preparation, Byrne even shared this photo of him getting some of Flying Four Bucking Bulls' finest ready for competition!
Byrne isn't the only one excited either. Throughout May, PBR Canada's finest, including Wacey Finkbeiner, Wyatt Gleeson and Brock Radford, shared these incredible flashbacks of competing weekly for the best fans in sport.
But it's not all flashbacks, and remembering the good ole times. Taking the opportunities to compete in local jackpots and practice pens, Nick Tetz, Tanner Eno, and others, knocked the rust off before the return of competition.
And Coy Robbins hit the gym for a little spring training!
WELCOME HOME, AND SEE YA LATER
In May, while a few Canadians returned home from a successful multi-month campaign stateside, a few others, including those with four legs, hit the road to travel south in hopes of earning world points and reaching the elite Unleash The Beast.
Travelling back to Canada, Jake Gardner's return came earlier than he wished, sustaining a riding hand injury that required some time off to heal.
Eno also crossed back over the border, but not before making a stop at two-time PBR World Champion Jess Lockwood's house in Montana for a quick practice session.
Look out America – Lonnie West is on his way, and he means business as he looks to return to the PBR's premier tour.
Don't believe us? Just take a look at this!
And he'll be joined by Radford, hoping to reach the World Finals for the second consecutive season.
An annual journey for some of Canada's top bucking bulls, the Billings Unleash The Beast event once again had a Canadian flare, with bulls from several outfit's, including Nansen Vold's Vold Rodeo, represented.
BUCKING GOOD TIME
Spring has sprung and the next generation of Canadian bucking bulls is here!
Shay Marks and S&M Bucking Bulls made all of our feeds a bit cuter when they shared this new arrival!
And we can't forget this powerful trip from a coming 2-year-old from Chad Hartman.
COWBOY UP
And while the return of competition is on the near horizon, that doesn't mean the list of chores at home has gotten any shorter. Just ask Jared Parsonage or Greg Loring Jr.
No, your eyes are not deceiving you! That's Ty Prescott, Radford and two-time PBR Canada Champion Zane Lambert enjoying the sights of Canada from horseback.
HAPPY MOTHER'S DAY
On Sunday, May 9, personnel across PBR Canada took a moment to wish the significant ladies in their lives a Happy Mother's Day!