#InCaseYouMissedIt: Kasel Gets Back to His Winning Ways, Bull Week Begins and More
By: Darci Miller Monday, August 9, 2021 @ 5:59 PM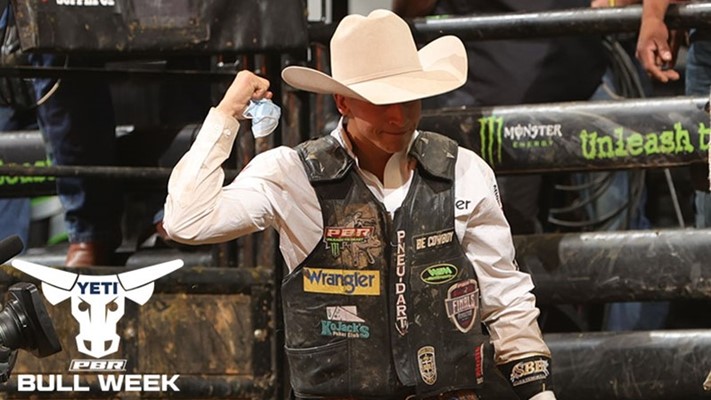 COLORADO SPRINGS, Colo. – It was a big weekend for 2019 Rookie of the Year Dalton Kasel, as the young gun got back in the saddle in a big way. Plus, Chase Dougherty had some heroics of his own, and we had a first-time Velocity Tour event winner. Miss a moment of the action this weekend? Here's what happened around the PBR.
On the Unleash The Beast…
Things have been rough for Dalton Kasel lately, but he got a few monkeys off his back at the Wrangler Long Live Cowboys Classic in Sacramento; with his first two 90-point rides of the season, he went 3-for-3 to notch his first win of 2021.
Round 1 in Sacramento featured 65 competitors and two nights of competition. Chase Dougherty led after night 1…
…and his 90-point ride ultimately stood up as the round winner.
Thiago Salgado might be new to the Unleash The Beast, but it's a dream he and his brother Adriano have been harboring together for years.
On the Pendleton Whisky Velocity Tour…
Manoelito de Souza Junior won his career-first Pendleton Whisky Velocity Tour event on the back of an 89.5-point ride in the championship round of the Carolina Classic.
Up north in PBR Canada…
Jared Parsonage won the Celebration of the Two Bit Nation to extend his lead atop the PBR Canada standings.
Through the lens with Andy Watson and BullStockMedia
Check out the best photos from day one, day two and day three in Sacramento.
Social spotlight
Congratulations to the Divinos on the birth of their son! 
Have you ever seen anything cuter?
It's always the right time for pool time.
Looking ahead
The Unleash The Beast rolls into Little Rock, Arkansas, for the PBR Bad Boy Mowers Mowdown on Aug. 14-15 (CBS Sports Network on Aug. 14 at 8 p.m. ET and Aug. 15 at 8 p.m. ET; CBS on Aug. 15 at 1 p.m. ET).
The Pendleton Whisky Velocity Tour next heads to Springfield, Massachusetts, for the Springfield Invitational on Aug. 13-14 (RidePass on Pluto TV on Aug. 13 at 8 p.m. ET and Aug. 14 at 7 p.m. ET).