#InCaseYouMissedIt: Pacheco Just Keeps Winning, Leme Ends The Right Stuff's Streak and More
By: Darci Miller Monday, April 26, 2021 @ 3:04 PM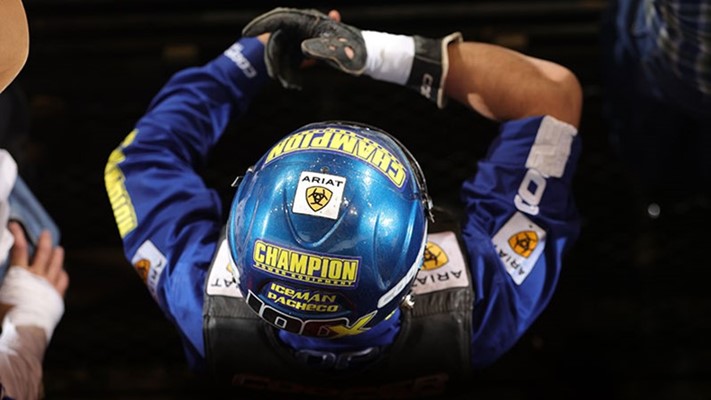 COLORADO SPRINGS, Colo. – Stop us if you've heard this before – 2018 World Champion and world No. 1 Kaique Pacheco won another Unleash The Beast event. Plus, a buckoff streak came to an end at the hands of Jose Vitor Leme, Chase Dougherty is feeling unstoppable, and the PBR marks one year since leading the sports world back to competition. Miss a moment of the action this weekend? Here's what happened around the PBR.
On the Unleash The Beast…
For the fourth time in 2021, Kaique Pacheco was in a class of his own. In Nampa, the world No. 1 went 3-for-3 to earn the overall event win and stave off a hard-charging Jose Vitor Leme at the top of the world standings.
Leme, meanwhile, ended The Right Stuff's streak of 26 consecutive buckoffs. It may not have been pretty, but the 89.5 points he earned gave him second place in Nampa.
Leme also split the Round 1 victory with young gun Chase Dougherty, who climbed to No. 22 in the world standings.
Dougherty made his premier series debut six months ago, and the Rookie of the Year contender looks to be hitting his stride.
One year ago, on April 25, 2020, the PBR held a closed-to-fans event at the Lazy E Arena in Guthrie, Oklahoma, with every cowboy quarantining in RVs and revolutionary new protocols in place. It was the first major sporting event in the U.S. since the onset of the COVID-19 pandemic.
Meanwhile, on the Pendleton Whisky Velocity Tour…
Michael Lane cleaned up at the Wichita Invitational, winning Round 1…
…before taking the overall event victory to soar 16 spots in the world standings up to No. 35.
Through the lens with Andy Watson and BullStockMedia
Check out the best photos from day one and day two in Nampa.
Social spotlight
FLEX. 
Even bulls have to learn the ropes. 
Is there anything cuter than baby calves?! 
Looking Ahead
The Unleash The Beast next heads to Omaha, Nebraska, for the PBR Union Home Mortgage Invitational on May 1-2 (RidePass on May 1 at 7:45 p.m. ET and May 2 at 2:45 p.m. ET; CBS Sports Network on May 1 at 10 p.m. ET and May 2 at 6 p.m. ET; CBS on May 2 at 2 p.m. ET).
The Pendleton Whisky Velocity Tour rolls into Corpus Christi, Texas, for the Buc Days PBR Chute Out, presented by Coastal Bend Chevy Dealers, on April 30-May 1 (RidePass on April 30 and May 1 at 8:30 p.m. ET).