Canadian No. 1 Dakota Buttar Looks to Season-Ending Grande Prairie Event
By: Covy Moore Thursday, October 22, 2020 @ 8:48 PM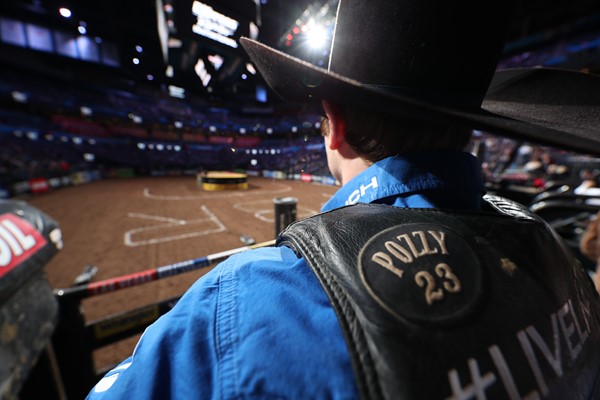 AIRDRIE, Alberta – With the end of the PBR Canada season now in sight, slated for the Grand Prairie, Alberta and Revolution Place on Nov. 5-7, season leader Dakota Buttar is looking towards the grueling three days when he hopes to capture his first PBR Canada Championship.
With a 99.5-point lead heading into the final events of the year, the Eatonia, Saskatchewan resident is expecting the competition to be tough during the three-day stint in Grand Prairie.
"I really look at everyone in that locker room as my competition," Buttar explained. "Everyone is there to win, and they all have the drive and ability to do great things. I don't really go into an event watching my back from one guy. You really never know who is going to shine on any given day."
"Look at Ty Ellis at our Lethbridge event," Buttar continued.
"He kicked ass that whole day and has shown it at the other events the remainder of the year. He is someone who has never really gotten a PBR card before. Tanner Eno too. Everyone is there for a reason so you can't count anyone out."
Even though he'll enter the events as the rider everyone is chasing, Buttar held a sizeable lead heading into the 2019 PBR Canada Finals before being eclipsed by eventual champion Daylon Swearingen.
Eager to not repeat the past, Buttar knows that the points system only awards guys who stay on their bulls.
"I don't think that with any size of lead heading into the end of the year a guy can be comfortable at all," Buttar said.
"Someone can come from behind in this sport, there are a lot of points in a short amount of time. Everyone is there for the same reason, someone can hit a hot streak those couple days and blow from the back of the pack and no one will expect that."
"I am going there to win every day, that's what I have been doing my whole year and my whole career. I don't care how big of a lead there is, or no lead, I am going for first every night. Just like everybody else."
Aside from a few riders like Logan Biever, Jake Gardner, Nick Tetz, Mike Ostashek and Shay Marks, most of the PBR Canada field has only been attending league-sanctioned events this season, while the other contenders have been keeping sharp week in and week out with practice sessions and unsanctioned jackpots throughout Alberta.
For Buttar, who historically doesn't spend a lot of time in the practice pen before events, says the emphasis for him will be making sure his body is ready for the task of an expected six bulls in three days.
"That is a lot of bulls in a short amount of time. I had better start stretching now to get things ready," Buttar laughed.
"I am not going to get on any practice bulls, that's never really been my thing. I am going to go about it the way I go about it. I will be ready when the time comes. I will spend a lot of time here at home making sure the body is ready though, making sure muscles are all good before we hit the road. It's definitely going to be a grueling three days."
"On a typical year it wouldn't be a big deal getting on three days in a row like that, but with this year sitting out for months on end then bang, six in a row, it will be tough on everybody," Buttar elaborated.
"Even guys that are getting on practice bulls every weekend, it's not the same level as what we have in the PBR up here, so everyone is going to be sore that weekend. Everyone is in the same boat."
With a season that started in incredibly dominant fashion for the 27-year-old, with 11 straight rides in PBR Canada competition, a record he tied with himself for, it came to an abrupt halt due to the shutdown caused by the COVID-19 (coronavirus) pandemic.
Buttar says while it's tough to see a championship decided on so few bulls, the entire field has had the same opportunities to get on bulls for PBR Canada national points and earnings.
"It does suck a little bit to see a title decided off of so few events in a year, but then everyone is in the same boat, everyone has been to this few events as well. It's the same in other sports as well. The NHL claimed their champion off of a weird season as well. It's not just our sport, everyone is experiencing this weird time," he said.
"It's a shortened season, but it has those other aspects that are difficult in themselves. From getting through lockdowns, and then sitting for a couple months to bang, getting on three or four bulls in one day. It has its soft spots, but it has its tougher spots too."
Looking towards the weekend in Grand Prairie, and long before the stock draws come out, Buttar says that he looks for the seasoned bulls when picking his championship round competition any given weekend, and that won't change at this final event of the season.
"Before every event I take a look at the short round and do my research on the bulls," Buttar said.
"Homeboy is a similar bull to Tykro Pound Sand, right there to the left and honest. I look for a bull that is honest and will sort of do their thing as expected. The younger stuff, I try to stay away from them for the short round because you don't know what they are going to do, even they don't know what they are going to do. I look to the established, seasoned bulls that have been around for a while."
What would it mean for the two-time Rodeo Canada Bull Riding Champion to claim a PBR Canada title after opting out of competition stateside to compete closer to home?
"It was a goal I set for myself," Buttar declared.
"I set one goal at a time and try to achieve that. This is one of those things in Canada I haven't done yet. I got my Rodeo Canada titles when I set that goal. After achieving that this PBR Canada title was something I set, but I haven't made that big leap until last year. If I can win this title it would be right up alongside those Rodeo Canada titles I have for sure."
The bull riding action begins at 7:00 p.m. MT on Thursday, November 5, Friday, November 6, and Saturday, November 7 at Revolution Place in Grande Prairie, Alberta for the three-day 2020 PBR Canada Finals.
Tickets for the indoor watch party at Bowes Event Centre are on sale now and start at $50, standard fees may apply. They can be purchased online at RevolutionPlace.com, by phone at (780) 538-0387, or at the Revolution Place box office.
The three-day, four-event 2020 PBR Canada Finals will also be broadcast LIVE nightly on RidePass, available at RidePass.com or via the RidePass app available on iOS, Android and Roku. The TSN family of networks will also broadcast the event, stay tuned to PBRCanada.com for your local listings.