PBR Canada's Dedicated Sports Medicine Team Await Return to Competition
By: Covy Moore Thursday, May 7, 2020 @ 6:55 PM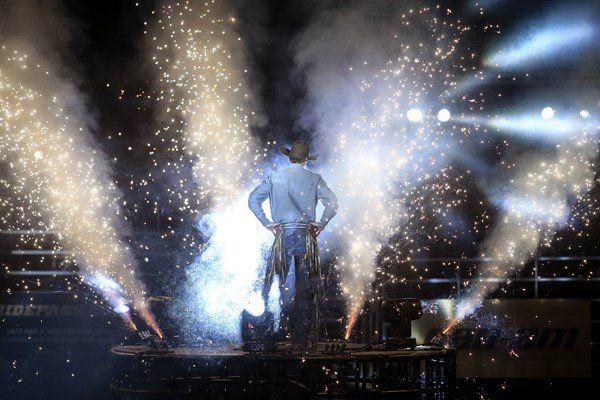 AIRDRIE, Alberta – It is without question, PBR Canada's medical contingent, the Canadian Pro Rodeo Sports Medicine Team (CPRSMT), is an integral component of the league's operations.
While the team of more than 50 medical professionals, with numerous different specialties all within sports medicine, are always focused on improving the health and wellness of those who competing, they are taken this unprecedented hiatus as an opportunity to improve. 
Brandon Thome, Executive Director of the CPRSMT, which also supports various other rodeos and bull ridings throughout Canada, said that despite the team being relatively inactive, much like the competitors and stock contractors, they are working diligently to ensure that their team is ready to hit the ground running when events resume. 
"We do a lot of making sure policies and procedures, concussion protocols, things like that are tight so that when we do get back to it there are no questions and we can just roll on," Thome said. 
Some of the innovation that has been taking place within the CPRSMT is the installation of electronic record keeping, an improvement the team has been working towards through both fundraising and internal education for a number of years. 
But while the unprecedented pause has allowed for positive chance, Thome is also aware of the challenges it can also bring.
With mental health at the forefront of both the CPRSMT and the Ty Pozzobon Foundation's mandate, Thome says that for some, the difficulties of this hiatus may negatively impact that aspect of health, but reminds everyone that they should never be afraid to reach out if they are suffering. 
"Making sure you are talking to people. People always say that you have to go see a councilor or a therapist, but that isn't always the case for everyone," Thome said. "It starts with talking to your best friends and talking about what's going on in your head and getting that weight lifted off your shoulders."
"The biggest thing though is making sure you are reaching out and talking about what's going on. The help is there, but making sure you get the words out is most important to start with."
Thome was also quick to share a few activities him and his family have been partaking in during these unprecedented times.
"The biggest thing we are doing in my family is making sure we are getting outside and not getting cooped up in the old shack," Thome explained. "That is what can get people down right now as well. There is a lot to do with endorphins that will help bring peoples sprits up."
While the invisible injuries are certainly important to address, Thome said that 2020 started off well and despite this being an unscheduled offseason, the odd injury here and there hasn't stopped. 
"I am in constant contact with lots of cowboys," Thome said. "The hard part about the offseason is that it doesn't stop guys from getting injured. They are calving cows and breaking fingers and things. Guys want to be able to get on practice bulls and sometimes things happen.
"We try to focus on getting everybody prepared, as short as that offseason is to get ready for the upcoming season. I know there are a lot of people that take the downtime to relax and recoup, it is a long season for everybody."
Looking forward, as everyone eagerly awaits the sport's return in Canada, from a personal standpoint, Thome has his eye on one particular PBR Canada contender who is a perennial favourite for not only event wins, but for the title year after year. 
"A guy like Brock Radford is one to watch for me," he said. "I have helped him and put a fair amount of time and energy into working with him to heal up his ACL and get him back to the Calgary Stampede and riding strong.
"He will always be my frontrunner to do good things. To see what he has done after an injury like that and come back at the pace he came back, and safely coming back was awesome."
"To see him do good things in 2020 would be awesome to say."
While riders continue to work on recovering from those nagging injuries with this hiatus, Thome says that the team is ready to roll whenever we are told it's time. 
"I want to say to all the fans of our sport thank you for supporting us in the past, hang tight because we are going to be back, and it's going to be better than ever."