The Morning Line – Calgary – Day 2
By: Ted Stovin Saturday, March 23, 2019 @ 8:00 AM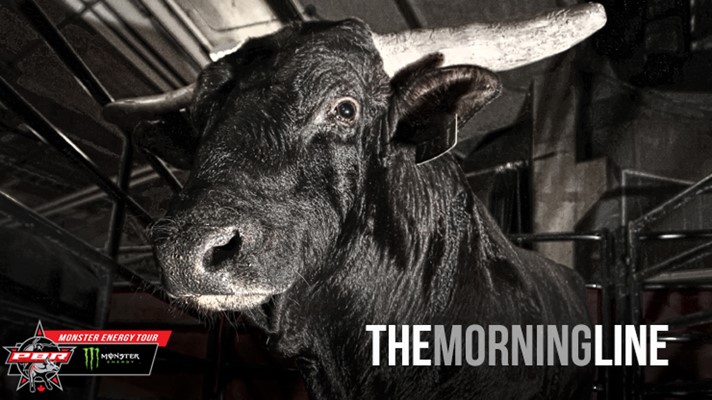 CALGARY, Alberta – What a night Round 1 was on Friday.
Kudos to Zane Lambert on the Round win and huge effort in the Challenge of Champions. Limited tickets remain for tonight as standing room tickets will be all that is available shortly.
The ABBI Canada Classic competition kicked off on Friday and concludes tonight with thousands of dollars on the line.
We also have the treat of seeing two World Finals selected bucking bulls in Happy Camper from Two Bit Bucking Bulls and Tykro Pound Sand from the Wild Hoggs. Happy has already made two trips to the World Finals and won Bull of the Event honors in Lethbridge earlier this month.
Let me know your thoughts and your picks for Calgary by tagging @PBRCanada on Twitter and in the comment section on Facebook or Instagram. 
RELATED: Click here for the full Saturday daysheet
Tanner Byrne vs. -522 Diesel
Tanner did what he needed to do in Round 1 putting up a score of 80 points. Diesel from Nansen Vold put up a 43-point bull score in Round 2 from Lethbridge against Montana's Jake Lockwood. He's 2-for-3 with the only score being 82.5 for Stormy Wing last summer in Calgary.  The one downfall we have here for Tanner is the size of this bovine athlete. He's a little black-horned bull and went right with Jake. Advantage Tanner here for sure, but I'm not sure what the score will end up being. Either way, like we saw in Lethbridge, stringing three scores together wins events.
Coy Robbins vs. 8-519 Dirty Work
Coy Robbins is the only guy I wrote about in both Morning Line's this weekend. With how excited he is about the comeback I think tonight could be where we witness his first PBR victory. I also wrote about Dirty Work yesterday with Riley Gagnon. That matchup may have went to the bull but I don't think this one will. Coy was thrilled about this matchup and this bull from the X6 Ranch spins into his hand too.
RELATED: Robbins Returns after Year-long Recovery
Jordan Hansen vs. 540 Fantastic Pet
With there being a ton of new bulls in the draw I had to do more homework than usual. I asked Josh Berezay about Fantastic Pet and he said: "We have only took him to town twice. He was second place at a Derby for three-year-olds last fall in Stavely where they used manikin style dummy's and then we had him in Ponoka on New Year's. He's out of Bucking Fantastic and a cow I bought from Pozzy five or six years ago."

Jordan Hansen can ride anything on the planet and if this bull bucks anything like his father this could be quite spectacular.
Shay Marks vs. 529 Catch of the Day
According to Justin Volz of the ABBI here in Canada and the Wild Hoggs about their bull Catch of the Day, he said: "He's a white bull right there to the right. He bucked Shay off a month ago in the practice pen, but I expect him to ride this time."
Into Shay Mark's hand the second time around I'm with Volz.
Garrett Green vs. C4 Power Dozer
I got some help from James Foley on this Mainline bucker from the Cummings. Power Dozer has a couple trips. Garrett Green has a chance to make a big move in the PBR world tonight here in Calgary so he needs a ride. Foley said this bull might not be great in the box and Green has his days there to but if it all works out they should be about 84 points.
The PBR Monster Energy Tour's stop in Calgary, Alberta concludes on Saturday, March 23 in the Nutrien Western Event Centre at Stampede Park. Tickets are available at Ticketmaster.ca
Fans will also be able to watch all the action LIVE on RidePass. The stream will begin on March 23 at 7:30 p.m MT.
Stay tuned in to PBRCanada.com and follow the tour on Facebook (PBR Canada), Twitter (@PBRCanada), and Instagram (@PBRCanada) for the latest results, news, stats and more.
Follow @TedStovin on Twitter