PBR Unleash The Beast Preview – Kansas City
By: Justin Felisko Thursday, March 21, 2019 @ 7:24 AM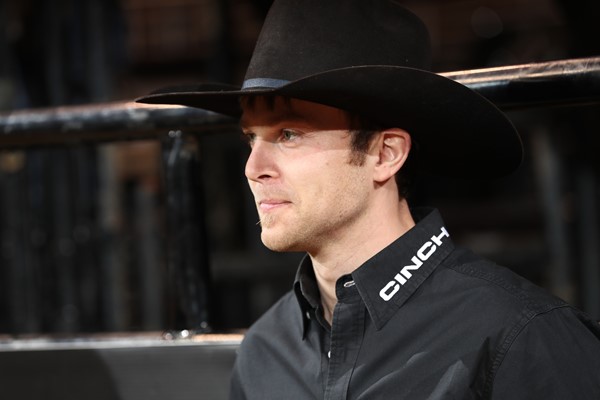 PUEBLO, Colo. -- There are two international airports that Dakota Buttar calls home during his Unleash The Beast travels.
You can normally find him flying out of either Saskatoon International Airport, which is a personal preference because of its small size, or out of the larger – and further away – Calgary International Airport.
Regardless of which airport offers him the cheapest airfare, Buttar used to be able to rely on running into fellow Canadians Tanner Byrne, Brock Radford or Lonnie West last season.
It made those long journeys south to the United States a little bit easier.
The childhood friends often have to take three-legged trips to reach their final destination to compete on the PBR's premier series.
Each layover is a little bit easier with your pals rather than by yourself, says Buttar.
The problem for Buttar currently is that two of his three friends are out because of injuries, while Byrne is in a battle to try and get back into the Top 35.
"If you ask me, it does get lonely sometimes," Buttar said in Little Rock, Arkansas, which was the last event in which he was the only Canadian competing. "I am missing the other guys from home for sure."
Buttar will once again be the lonesome Canadian on the Unleash The Beast when he heads to Kansas City, Missouri, for the Caterpillar Classic.
The Kindersley, Saskatchewan, bull rider faces Struttin Stuff (19-2, UTB) in Round 1 on Saturday night.
Fans can watch Round 1 exclusively on RidePass beginning at 7:30 p.m. ET.
"It sucks when you are by yourself," Buttar said. "You want the company. Just traveling is the hardest part. I have known them since we were kids steer riding. It is like a home feeling with them. When they are coming down, I will typically run into them wherever I am flying out of. Tanner usually flies out of Saskatoon and Lonnie would be out of Calgary. Normally I am hitting one of them."
West (broken fibula/torn ATFL ligament) and Radford (left knee surgery) remain out of competition because of lower body injuries, while Byrne is riding at the PBR Canada Monster Energy Tour event in Calgary on Friday and Saturday.
"The dang injuries have been plaguing them guys," Buttar said. "It seems Lonnie and Brock, it is always something serious wrong every year. That's probably something that has (prevented) Brock from having a Canadian title the last two or three years. If he can stay healthy, he definitely has some titles he will win."
Byrne ranks No. 39 in the world standings, a mere 38.33 points out of the Top 35.
"It won't take him many points to get back here," Buttar said.
RidePass will also be airing the PBR Canada event beginning at 9:30 p.m. ET on Friday.
Buttar will sometimes travel with his girlfriend, Caitlin, but this weekend he will be making the trip to Kansas City solo.
Whenever he flies by himself, he will often pop on a video or take a nap.
"Lots of times I have early morning flights, so I try to get some sleep on the plane," Buttar said. "If there are TVs on the plane, maybe watch a movie."
Buttar often rooms with Cody Nance on the road when his Canadian pals are not on tour, and that will likely be the case once again this weekend.
The 26-year-old also has some work to do to remain on the Unleash The Beast.
He is No. 30 in the world standings and sits 46.67 points ahead of No. 35 Stetson Lawrence and Sean Willingham.
The three-time PBR World Finals qualifier is 7-for-22 (31.82 percent) with three Top-10 finishes.  
At the most recent Unleash The Beast event in Duluth, Georgia on March 9-10, Buttar went 1-for-2 to finish 25th and gain no ground in the world title race.
Last year in Kansas City, Buttar gained five world points for his 14th place effort, highlighted by an 86.25-point ride on La Malta.
Buttar did not compete last week.
It is time to get back to work this weekend.
He also knows his flight costs will go up significantly if he has to wait last minute to book his future flights because of where he is at in the standings.
"It can be pretty hefty," Buttar said. "Sometimes over $1,000. Booking in advance helps a lot."