Mason Lowe Passes Away
By: Staff Reports Wednesday, January 16, 2019 @ 10:29 AM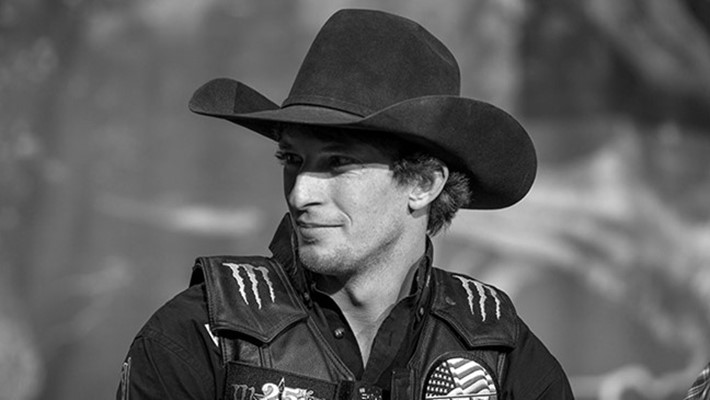 PUEBLO, Colo. - PBR athlete Mason Lowe passed away last night as a result of injuries sustained in competition when a bull stepped on his chest at the Denver Coliseum at the National Western Complex. 
Lowe was immediately transported to Denver Health and died at the hospital. He was 25. 
The National Western Stock Show and PBR will conduct a special in-arena fundraiser for the Lowe family during the final night of PBR competition this evening at 7 p.m. at the Denver Coliseum. A video tribute of one of the most popular and successful riders on tour will be shown was well.
Fans can make donations online HERE.
This weekend at PBR Velocity Tour and Unleash The Beast events, riders will wear a special patch to remember one of the tour's most popular and promising stars.  CBS, CBS Sports Network and RidePass will run a special tribute to Mason in immediate upcoming broadcasts as well.
"The loss of Mason is devastating to us all," said Sean Gleason, CEO, PBR. "Our thoughts, prayers, and deepest condolences are with his family and wife Abbey. Right now we're focusing on easing their pain and supporting them during this very difficult time."
PBR's first priority is assisting and supporting the Lowe family as well as making sure the league appropriately honors and remembers Lowe at the event tonight and moving forward, Gleason said.
"Our entire rodeo family and every member of the Stock Show community is saddened by the loss of bull rider Mason Lowe," said Paul Andrews, National Western Stock Show President and CEO. "Our hearts and thoughts are with the Lowe family, his fellow bull riders and the entire PBR organization. The National Western Stock Show and the PBR will have a tribute tonight in honor of Mason."
For fans wishing to help the Lowe family, the National Western Stock Show, a 501c-3 non-profit entity, in conjunction with the PBR, will be accepting donations on-line or by mail.  All funds received will be sent to the family of Mason Lowe. More information on how to contribute will be available later today. Donations can be made online.
PBR.com and the league's social channels will have more information about pending funeral arrangements later this week, when we remember Mason's career and legacy in depth.
"Our priorities are to Mason's family first as we support them following his tragic passing, and then to his brothers in arms in Denver who are preparing to soldier on, strap in and compete tonight," Gleason said.