Two-Time Canadian Champion Lambert Teaches Next Generation
By: Ted Stovin Thursday, April 18, 2019 @ 2:20 PM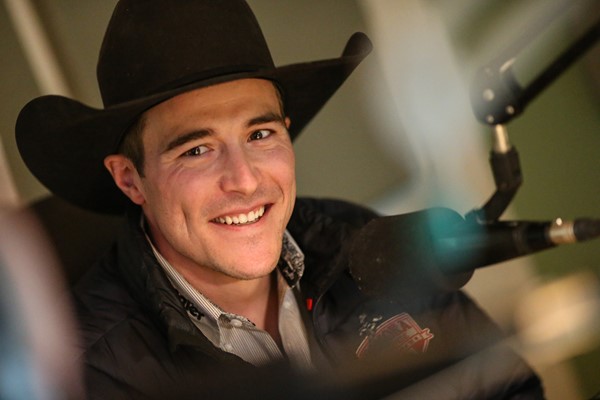 CALGARY, Alberta – A week after earning his first victory of the 2019 PBR Canada season, Zane Lambert was on the road again, but this time he wasn't competing.
"Things weren't really clicking for me before that so it was good to get a couple underneath me and get the win and get some confidence rolling," Lambert said of the win in Marwayne, Alberta which moved him from No. 9 to No. 4 in the PBR Canada National Standings.
RELATED: Two-Time Canadian Champion Lambert Wins in Marwayne
After most of a week at home with his new son Everett and wife Stacey, Lambert was back at it, this time teaching a school in Olds, Alberta with bullfighters Brett Monea and Scott Byrne.
"We had a really great school," Lambert said. "[The Canadian Pro Rodeo Sports Medicine Team (CPRSMT)] came out and helped out some of my instructors to really get the point across that working out and taking care of your body is really important and they are there to help you be the best you can be.
"It really helps give the kids a bit of a team to go out on the road with, it's no longer an individual sport you kind of need a team hit the road and keep healthy
"That is what sports medicine is all about. It helped get the wheels turning on that and let the kids know that there is support available to them"
The CPRSMT is now at every PBR Canada event, thanks in part to the Ty Pozzobon Foundation.
"We handed out a workout routine to all the riders, one you can do in your hotel or on the road and one you can do in the gym, as well the knowledge that the Ty Pozzobon Foundation and Sports Medicine Team are on their side," Lambert added. "We had about 35 kids and with the bullfighters and everything else we had quite the crew. There were about 50 of us including the instructors and everything."
As with any other professional sport, there is more to it than competition only.
"It was a really good school, Scott Byrne brought in Brett Gardiner, and Brett did really good at talking to the kids and teaching them like a teacher would and making them be really accountable for their actions and to be good people in this world," Lambert said.
In addition to working PBR Canada events as an announcer and commentator, Gardiner teaches high school in his hometown of Sylvan Lake, Alberta.
"That was a really good part of the school," Lambert said. "Just holding yourself accountable inside and outside of the arena was really pushed on the kids at the school too. It was a good school not only for bull riding but the sport in general by getting the kids on the right path."
The same week the school took place, the Ponoka man got an email he was happy to see from the Calgary Stampede. 
RELATED: Bull Riding Contestants Named for Calgary Stampede
"It's really cool. I kind of expected the invite to come but it was really important to get that email and get the official invite," Lambert said of what will be his fifth trip to the "Greatest Outdoor Show on Earth." "I am really excited. I already started my workout routine and my gearing up. I am already focused on Calgary even though it is 2-3 months away. That's a big goal for me, to win that one and ride good there."