Morning Line – Halifax
By: Ted Stovin Saturday, May 26, 2018 @ 6:00 AM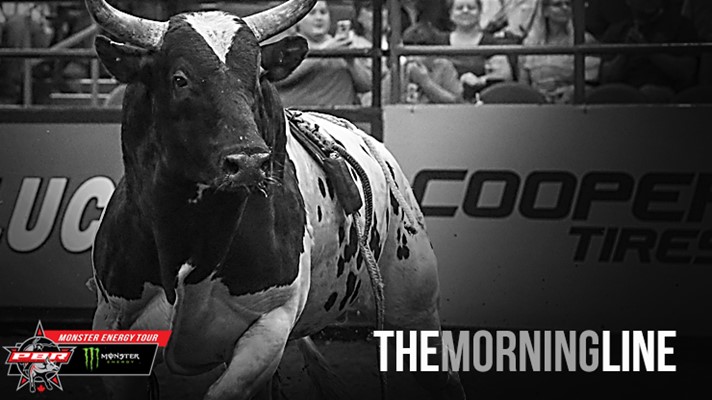 HALIFAX, Nova Scotia – It's been seven years since the PBR has been in Halifax.
While I don't recall much from the last event, what I do remember, however, is that the event drew an incredible crowd. Thus far in Eastern Canada, the fans from Ottawa and Québec have been ecstatic and I expect things to get even better both here, and next week in Moncton.
Tonight features two rounds of competition, in addition to a Championship Round of eight. While it's not like last week's Iron Cowboy format, it's still going to take some work to win here too. A total of 120 points are available to the winner, as well as $20,000 in prize money.
RELATED: Click here for the full Saturday daysheet
Zane Lambert vs. 51 Smash
Based on the numbers recorded, Smash is ridden half the time, which is great odds for a bull rider, seeing as the norm is less than 30%. Being matched up with Zane, I don't give Smash a chance.
Matt Triplett vs. 21 Hookasaurus
Last time we were here in Halifax, Matt Triplett had not yet made an appearance at the PBR's elite level, he had not contended for a PBR World Title and he hadn't show the PBR world his back flip. To my knowledge, he was the first American bull rider to perform this stunt after a successful ride. Today, the 26-year-old comes back to Halifax ranked No. 63 in the world standings and looking to get back in the win column. This is a bull he can do exactly that on.
Dayton Johnston vs. 336 Tykro Total
Dayton left his wallet behind for his trip so he'll be looking to fill up a new one at the Scotiabank Centre tonight. This guy has been on the cusp as of late and I think he's due for a win. Last week's champion Marcos Gloria, took Tykro Total of the Wild Hoggs, to 7.99 seconds in Québec. 
Lonnie West vs. 0819 Minion Stuart
I don't remember the last time I've wrote about Minion when it was in the qualifying rounds of competition. Maybe never. Lonnie has to be excited for this match. To my knowledge, the two have yet to dance. From the Skoris, Minion has over 70 recorded outs and 35 qualified rides which is incredible for a three-time World Finals bucking bull.
Marcos Gloria vs. 32 Ulterra's Night Vision
In the past two weeks this Wild Hoggs bovine athlete has been ridden for 86 and 83.5 points by Koal Livingston and Brock Radford respectively. Marcos is coming off the biggest win of his career last week in Québec and I expect to see him once again in the Championship Round on Saturday night in Halifax.
Stop No. 4 of the PBR Monster Energy Tour begins at 7:00pm A.T. from the Scotiabank Centre. Limited tickets are still available at TicketsAtlantic.com
Be sure to stay tuned to PBRCanada.com and follow the tour on Facebook (PBR Canada), Twitter (@PBRCanada), and Instagram (@PBRCanada) for the latest results.