Morning Line – Edmonton
By: Ted Stovin Saturday, October 20, 2018 @ 7:40 AM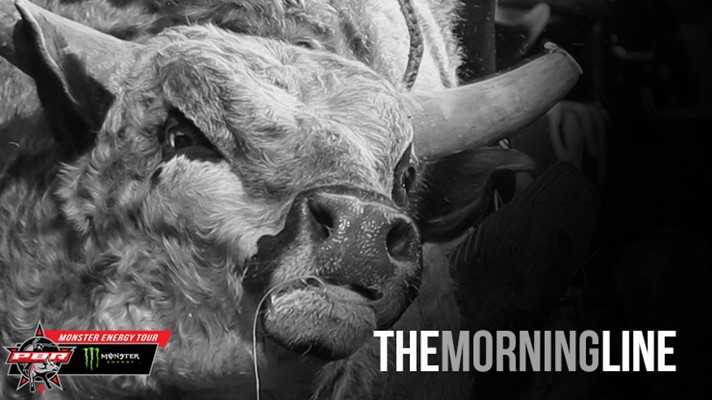 EDMONTON, Alberta – The time is now.
As of today, only three events, including the PBR Canada Finals in Saskatoon on November 23-24 remain on the 2018 schedule.
With increased Canadian and world points on the line, 550 and 120 possible, respectively, this makes Edmonton even more important in the race to the PBR World Finals, and solidifying Canada's Top 20 for the season culminating event at the SaskTel Centre.
Saturday night features one round of competition and a championship round of 10. A total of 30 bull riders from four different countries will compete for $20,000 in prize money.
The title race and final dash to the World Finals are as close as ever. See below for the lowdown on each of the matchups to keep an eye on.
RELATED: Click here for the full Saturday daysheet
Cody Coverchuk vs. 135 Fired Up Freddy
According to James Foley of Foley Bucking Bulls, Fired Up Freddy has only been ridden once. Coverchuk is looking to make that two and Foley thinks if he does he will win the round. With both Lachlan Richardson and Brock Radford in Nampa this weekend a Top 5 finish would ensure the Meadow Lake man leaves Edmonton the No. 1-ranked rider in Canada.
Jared Parsonage vs. 202 Wait For It
I watched the video back on this Thompson Rodeo bull and really liked him. A dark grey horned bull with a white spot on his face that has a lot of up and down, this will be one Parsonage will eat up big time. Wait For It is a left-hand spinner into the lanky Saskatchewan man's mitt that's going to get rode for 86 points or more. Unlike Foley, I'm going with Parsonage as my pick to win Round 1.
Nick Tetz vs. 454 All Business
I thought this bull looked like he should get ridden more than the stats show. He looked great out east on the Monster Energy Tour earlier this year. Lachlan Richardson took him to an 84.5 point score in Québec, Québec and American Daylon Swearingen took him to an 83.5 in Moncton, New Brunswick a couple weeks later. A few weeks before Québec, Lawson Nobbs rode him in Prince Albert, Saskatchewan for an 85. All Business from the Two Bit Nation however hadn't been ridden before that month and hasn't been ridden since. Two-time PBR World Champion J.B. Mauney was even one of his victims this summer at the Calgary Stampede. Tetz can make a move if he wants to be more of a contender, but he has to make this one count.
Thor Hoefer II vs. 37 Kool Aid
I'm a big fan of Kool Aid from the R-Saga Ranch. I don't like the drink, but this is a cool bull. I first remember seeing him at the PBR Global Cup last November in Edmonton and there Jackson Scott took him to a score of 87 points. Since he's been ridden four times and there have been four buckoffs. A guy has to have his stuff together to get a score, but when they do the marks can range from 86 to 88.5 which the latter we saw by Aaron Roy in the bull's hometown of Manor, Saskatchewan this summer.
Marcos Gloria vs. 421 Finning Who's Deacon
This may be the best decision Gloria makes all year by declining the PBR's elite series event this weekend in Nampa, Idaho to stay in his new hometown and compete on the Monster Energy Tour. Finning Hou's Deacon is a big white horned bull that's around to the right. There were two 86-point scores on this bull in eight trips on record. Gloria is only five world points ahead of No. 36 Brock Radford in the PBR's World Standings. A win in Edmonton would all but punch Gloria's ticket to the World Finals.
Jordan Hansen vs. 545 Timber Jam
Nansen Vold said that this is a little Hereford that did real good last year as a two-year-old in the ABBI Canada Futurity events. For a Hereford, he's got a pretty cool name which surprisingly seems to happen more often than not for them. Hansen is No. 29 in the PBR Canada standings and in need of a win if he wants to be at the PBR Canada Finals in late November. If there's anyone to bet on getting a score in this round it's this guy.
Stop No. 8 of the PBR Monster Energy Tour begins at 7:00 p.m. MT at the Edmonton EXPO Centre. Limited tickets are still available at Ticketmaster.com
Be sure to stay tuned to PBRCanada.com and follow the tour on Facebook (PBR Canada), Twitter (@PBRCanada), and Instagram (@PBRCanada) for the latest results.