Morning Line - Abbotsford
By: Ted Stovin Saturday, October 13, 2018 @ 7:00 AM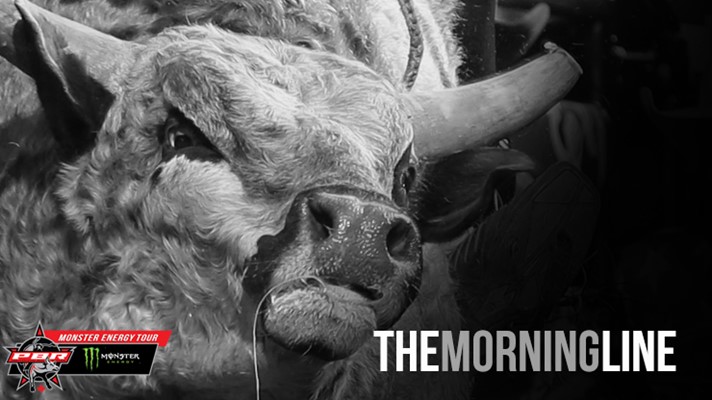 ABBOTSFORD, British Columbia – With only four events left on the 2018 PBR Canada Schedule, the most exciting time of the year is upon us.
Three events remain before the Monster Energy PBR Canadian Finals in Saskatoon on November 23-24. Only two Monster Energy Tour events remain, with this being one of those. Increased Canadian and world points are on the line, making these two stops that much more important in the race to the PBR World Finals, and solidifying Canada's Top 20 for Saskatoon.  
I thought last year was a close race for the PBR Canada Championship, but heading into the Abbotsford Centre first and third in the National Standings are only separated by 138.33 points. Potentially making things easier for No. 3 Cody Coverchuk is the fact that the No. 1 and 2-ranked riders, Lachlan Richardson and Brock Radford, respectively, are at the PBR's elite tour stop this weekend in Greensboro, North Carolina.
What's on the line for Canadians like Radford, Coverchuk, No. 6 Zane Lambert, No. 7 Jared Parsonage and No. 8 Nick Tetz is the fact that after Edmonton, the top Canadian in the National Standings gets an invite to the PBR's Real Time Pain Relief Velocity Tour Finals in Las Vegas. From there, the top international contestant gets an invite to the PBR's World Finals. A lot is on the line and it's going to be exciting to watch.
Saturday night features one round of competition and a championship round of 10. A total of 120 world points are available to win, not to mention the $20,000 in prize money.
We see a number of new contestants on the list as well as the deepest Canadian field of bull riders of the entire Monster Energy Tour so far this season, 24 of the 26 contestants hail from the home nation.
RELATED: Click here for the full Saturday day sheet
Jordan Hansen vs. B7 Headstruck
This Eno bull has been ridden twice in four outs, most recently in Stavely at the Glen Keeley Memorial PBR by Lachlan Richardson for 86 points. Headstruck was a solid-looking white spotted bull that was hard and fast to the right. He will be away from Hansen's hand, but I'm putting my money on the NFR qualifier from 2017 and pegging the score at that 86-point level once again.
Jared Parsonage vs. 411 Say When
For Parsonage, a trip to the PBR World Finals, via the Velocity Finals, is mathematically still feasible. On a single entry 550 Canadian points are available to win. Another 260 Canadian points are the most he could win for taking second place outright on a second entry if applicable. Today, he sits 1,033.34 points behind top Canadian, Brock Radford. Parsonage would essentially have to win both Abbotsford and Edmonton, or enter twice and place deep, to catch the De Winton man. It's unlikely, but very much possible. There's not much I need to say here about Say When, a local British Columbia bovine athlete, besides the fact that Jared needs to stay on.
Aaron Roy vs. 384 El Camino
The highest score so far on this bull is 83 points and that was by Texas rookie Austin Richardson in Ottawa where he won the event. El Camino from the Wild Hoggs is a black horned bull with a white spot on his face that has been ridden four times in 10 outs. Roy should have no problem here, but look for him to style up the score a bit to be 85 or more.
Cliff Richardson vs. 336 Tykro Total
Cliff Richardson is in the midst of his best PBR season yet. At No. 40 in world and back on North American soil, he's looking to qualify for first World Finals. Today, he's 190 points out of No. 35, which is currently held down by Marcos Gloria. Tyrko Total from the Wild Hoggs has been ridden three times in 11 outs. In Stavely, Matt Triplett rode Tykro for an 84 and in Kelowna, Koal Livingston put up an 85. This bull is not easy, will change it up, is likely start to left, which is away from Cliff's hand.
Cody Coverchuk vs. 020 Crooked Nose
All eyes will be on this match in Abbotsford. Ironically, this is the same torro that Zane Lambert secured his second PBR Canada Championship on last fall in Saskatoon. This isn't quite for the same marbles, but it's an incredibly important ride for Coverchuk. He's had opportunities before and not capitalized. Will he this time?
Crooked Nose from Vold Rodeo is from Nansen Vold and has been covered nine times in 26 outs. On all the video I watched back, the big black, brockle faced muley kicks hard out of the right-hand delivery and comes back around to the right. He's got lots of up and down and will be away from Coverchuk's hand.
Stop No. 7 of the PBR Monster Energy Tour begins at 7:00 p.m. PT from the Abbotsford Centre. Limited tickets are still available at Ticketmaster.com
Be sure to stay tuned to PBRCanada.com and follow the tour on Facebook (PBR Canada), Twitter (@PBRCanada), and Instagram (@PBRCanada) for the latest results.