The Morning Line: Ottawa
By: Ted Stovin Friday, June 9, 2017 @ 8:00 AM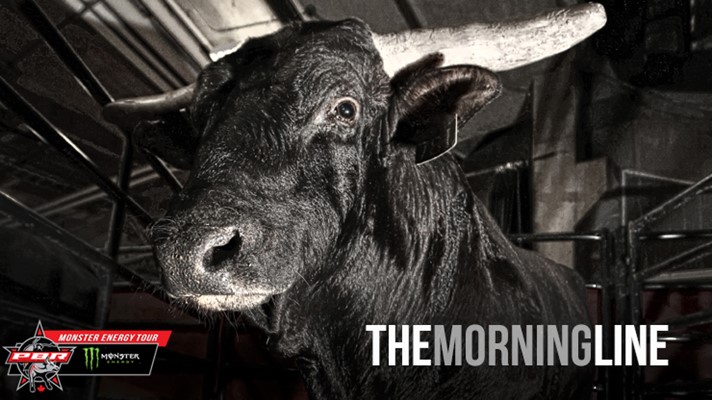 This week since we are in Canada's capital city of Ottawa and 2017 marks the 150th Anniversary of our country I decided to make all the picks Canadian for Friday's second stop of the Monster Energy Tour at the Arena at TD Place. 
With these events being so close together in time and location, like a few bull riders and production staff, the bulls stayed in between in St. Tite, QC. Mike Miller and Justin Cornwell were on their way back north on Thursday night when we talked. They take the bulls across The Thousand Islands border crossing on Highway 81 to and from Ohio however on Friday it's only four hours to Ottawa from bull housing in St. Tite. 
Next time when the bulls come back they will come across right at Niagara Falls on their way to Toronto for June 24th. 
Derek Kolbaba leads the PBR Canada Standings after his win in Québec City but the wolves are here to take it back. 
Zane Lambert vs. 1602 Pneu-Dart's Southern Style - Zane has been doing some serious PR this week that involved everything from an interview on TSN during Thursday's pre-season CFL Football game between the Ottawa Red-Blacks and Hamiltion Tiger-Cats to a bike ride on the Rideau Canal. JP Veitch even gave us all a tour of Parliament on Wednesday and took us to question period. Southern Style is one of the picks of the pen for Round 1. Ridden by Riley Blankenship in Round 2 in Québec City for 86 points, the bull may go left but that won't be an issue for Zane. Southern Style spins fast but doesn't have a ton of up and down. 
Dakota Buttar vs. 212 Indian Outlaw - Miller said that he thinks this bull is really good but the ground messed him up a bit in Round 1 at the Videotron Centre. He hasn't bucked him a whole lot but he hasn't seen anyone ride him very far. Last week in that first round, Brant Atwood was bucked off in a couple jumps. Buttar hasn't been to many, if any PBR Canada events in 2017 and looks to get on the board right off the bat with this matchup in Round 1. Coming off an injury, he's the top level rider that'll knock the dust off the first jump out of the chute and not look back.
Justin Lloyd vs. 2 Devil Dog - Based on the stats from Québec City, Devil Dog was the only bull to be rode in both Rounds 1 and 2. There, in Round 1 it was Zane Lambert on the black-horned bull for 83.5 points and Matt Triplett in Round 2 for 85 points. If I was picking I think this one would be one I would want my name beside in the first round to get back to the finals. Lloyd hasn't connected yet in Canada yet in 2017 but it's only a matter of time.  
Brock Radford vs. 245 Colt .45 - Radford has a whirlwind weekend like a lot of people around Québec City. These guys rode in Leduc, AB on Thursday, Québec City Friday and Saturday then were all the way up in Grande Prairie, AB on Sunday. This week is a little lighter with only a couple rodeos in Albert on Saturday and Sunday. It's impressive the amount of miles these guys can make at still perform at this top level. Colt .45 was ridden by Brazil's Juliano da Silva in Round 1 last week for 83 points. A greay bull with a white stripe on his head that looks like Chicken on a Chain gives Radford a chance to win his second PBR Canada event of 2017. 
Wacey Finkbeiner vs. 1269 AJ - A brindle bull from Justin Cornwell that'll turn back either way, AJ bucked off Cole Young in Round 2 in Québec City in short order for a bull score of 40.5 points. Finkbeiner may be 22nd in Canada as of this morning but as of tonight I'm betting on him improving that rank. 
Action for this weekend's event gets underway in Ottawa at The Arena at TD Place at 7:30pm and tickets can be purchased online at pbrcanada.com or tdplace.ca, at the arena box office or via phone at (613) 232-6767.