Buttar aiming for speedy return to action
By: Zach Cormier Wednesday, May 17, 2017 @ 4:55 PM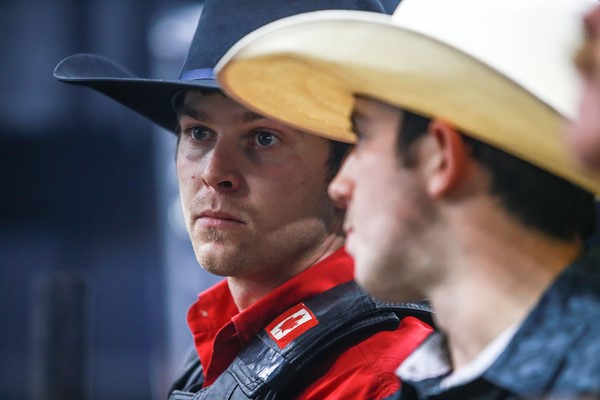 Dakota Buttar's first season on the Built Ford Tough Series hit some choppy waters when he ran into a bull called Smooth Sailing in Tacoma last month.
The 24-year-old bull rider's experience with the misleadingly-named bull from Dakota Rodeo- Berger/Struve/Rosen in the second round of the BFTS event lasted just 2.8 seconds before the Kindersley product found himself hung up and sandwiched between bull and fence as his riding arm bent backwards in a way that it most certainly wasn't designed to do.
"I feel fine. At times if I don't have my brace on it gets sore," said Buttar, who has spent the past month recovering from a torn ligament and broken bone that he suffered as a result of the hang up.
While the injury derailed some of the momentum Buttar had built up in the early part of the 2017 PBR season, it has also presented a new challenge to the young gun who is currently holding down the number 28 spot in the PBR World Standings.
"I've never had an injury where I've had to sit out before, so the first time it's kind of awkward," said Buttar, who hasn't been on the back of a bull since Tacoma.
"I'm usually going pretty hard this time of the year. It kind of changed my plans. I had a bunch of rodeos I wanted to hit."
While he noted that his list included a couple of CPRA events, Buttar said his main focus this season is "Definitely PBR this year. I'm going to concentrate on that more than the rodeos. Still trying to go to the rodeos when I can," he said.
"I'm just kind of making PBR the priority this year."
Buttar said that while there is still some soreness in his arm, he is hoping to be healed up and ready to go by June at the latest, meaning he'll be back in time to hit the myriad of summer rodeos and PBR's on both sides of the border.
He noted that while missing a month of the season presents a challenge when it comes to making up lost time, he's confident he can overcome that challenge.
"I'm just going to have to work hard the rest of the season."